What To Wear: San Diego Beach Photography
Summer Beach Photography Tips
What will photograph best with your professional photographer on the beach can be slightly different from your own Summer Selfies. Here is a short list of style tips for you to consider, whether you are having professional portraits taken or you do them yourself!
Summer can be narrowed down to a few choice words like Freedom, Sun, and Fun! This is the time to show that wanderlusting carefree Americana spirit! Here are a few styles and props that I find work best and can easily be incorporated into your Summer Photos:
Bikini or 1 Piece? This completely depends on your body type. Wear what feels the most comfortable and looks great on you. Feel like you have wide hips? Well, I promise, you're the only one who cares about that but choose something that compliments that part of your body! Body jewelry adds dimension and interest to your photographs and is also v IG/Snap worthy.

Cover-ups can be used in your photos and also taken off. Adding accessories like hats, sunnies, statement earrings, and things like lollipops compliment your swimsuit well!

Your shoes will be getting wet and dirty at some point this Summer but don't give up on them! Nice sandals as opposed to flip-flops can polish off any look!

Pick your accessories wisely! Too much can be well, too much! Pool Floaties, Beach Balls, Snow Cones, Pineapples, Coconuts, Mojitos, Sea Shells, and so many other things can be included and will give a great variety of shots!
At the end of the day, your don't want to be overwhelmed, so just choose a few items that you love, and hit the beach with your friends or your pro beach photographer and soak up that Vitamin Sea!
If you want more ideas on what to wear for non-body exposing Portrait Session or photo shoot, head on over to my Summer Style Guide.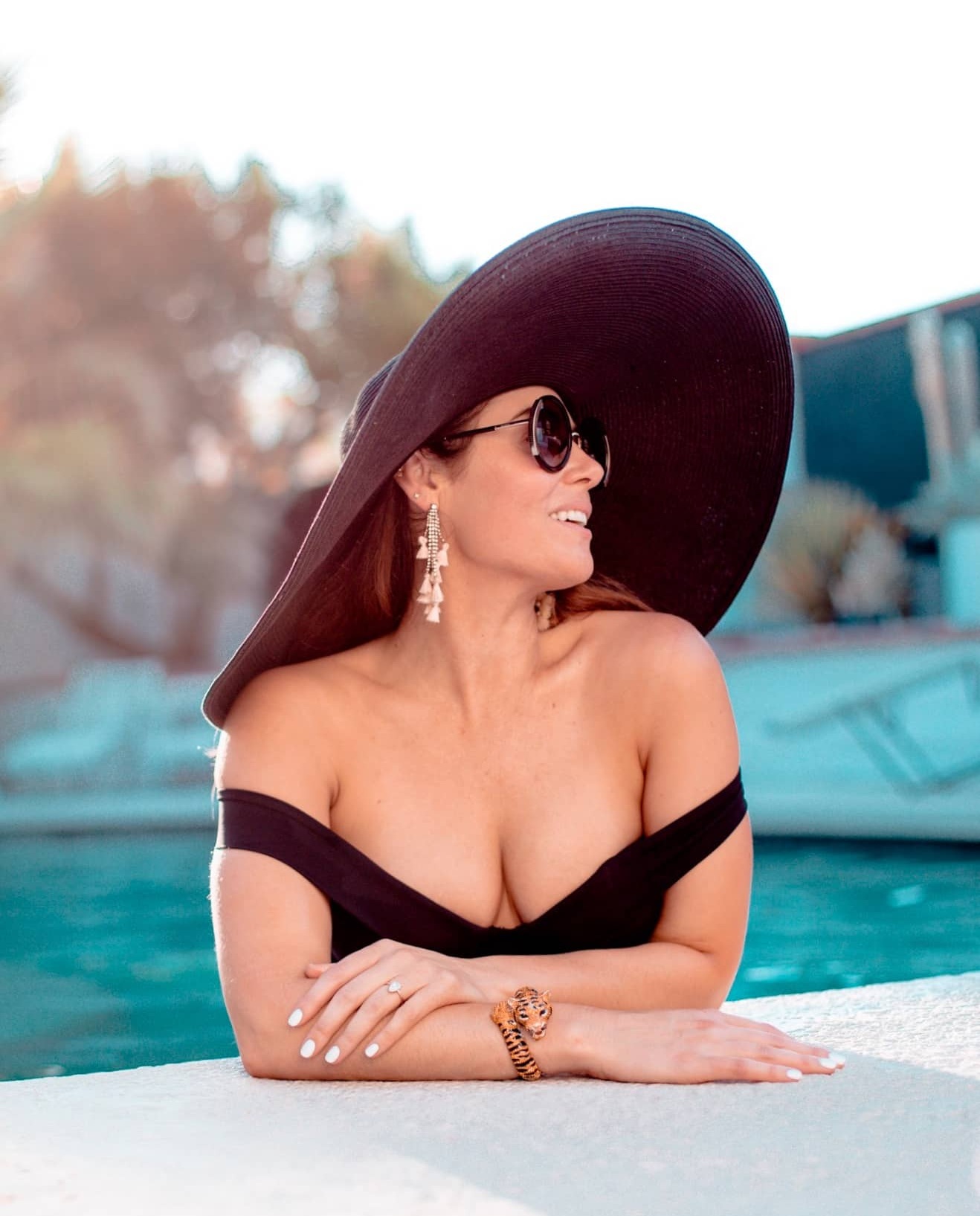 This Summer Fashion Session had lots of well placed accessories!
Poolside or Beachside, inquire about "Feel Beautiful" Portrait Sessions for you or your Brand!